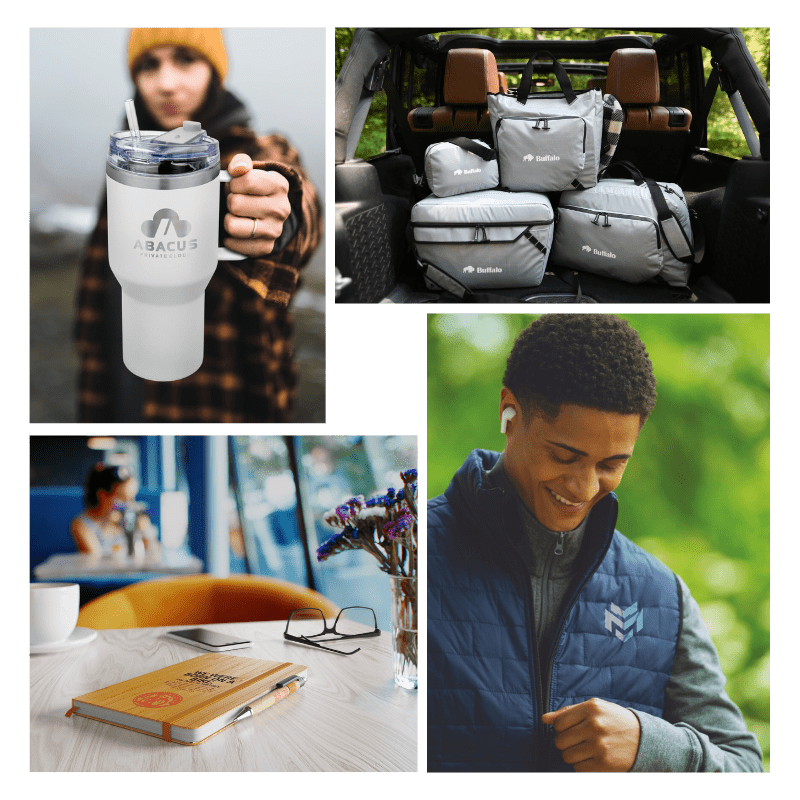 Canada's Best Full Service Branded Merchandise Agency
High Quality Corporate Branded Clothing, Promo Items, and Custom Merchandise for Businesses
Branded Merchandise Made Easy
Tangible elements such as your logo, messaging, packaging and OH YES YOUR SWAG, must all work together to consistently communicate your brand.
Want trendy and cool? We can do that!
Let's connect to discover how we can design and source impactful promotional products that will leave a lasting impression on your employees and customers for years to come!
Get Branded. Get Noticed.
For the past 15 years, team members from TEN THOUSAND FEET have been trusted brand heroes for a multitude of organizations with a proven track record of combining dynamic promotional products, along with efficient, cost-effective inventory & distribution solutions.
We look forward to leveraging our experience & our expertise to create a branding strategy specifically crafted just for YOU.